Deep Yellow Receives Clearance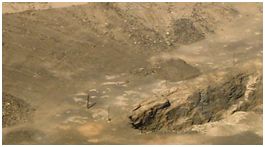 Advanced stage uranium explorer Deep Yellow Limited (ASX: DYL) is pleased to announce that its wholly owned Namibian operating subsidiary, Reptile Uranium Namibia Ltd (RUN) has received Environmental Clearance from the Ministry of Environment and Tourism (MET) for the INCA and TRS Mining Licence Application (MLA) areas. Although the INCA MLA area forms part of the Omahola Project it is also a critical component of DYL's TRS (Standalone) Project development strategy. Both areas are located entirely within the 100% RUN held Exclusive Prospecting Licence 3496.
The TRS Project plan is for a shallow, free dig open pit mine producing ore which will be upgraded by physical beneficiation to produce a high grade uranium rich concentrate paste amenable to acid or alkali leaching. This product will be transported to a leach circuit at INCA where uranium will be recovered onto resin for sale to one of the two existing uranium producers in Namibia.
Standard conditions have been attached to the clearances in view of the risks and environmental sensitivity of the region, which include local and regional consultation and consent required prior to mining and protection of biodiversity habitats during operation. The MET has also reserved the right to attach further regulatory conditions during the operational phase of the projects.
DYL Managing Director said: "The approvals received are a critical step in the permitting process as a Mining Licence can only be awarded once this clearance has been received. The MET is to be complimented for their efficient and timely evaluation of the detailed environmental studies that were submitted by RUN just 3 months ago and of course it is also a testimony to the quality of work delivered by the large team of employees and consultants led by Dr Leon Pretorius in Namibia."