Golden Rim Resources Drilling Commences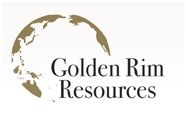 Golden Rim Resources Ltd (Golden Rim, ASX: GMR) announced that a program of air core drilling has commenced on the Faraba Project in Mali. The drilling program will total between 8,000m to 10,000m and is designed to test strong gold and arsenic soil anomalies identified within the northern Faraba Permit. The drilling that was planned to test the gold anomalies within the southern Niaouleni Permit has been suspended due to continuing security issues along the Guinean border.
Drilling on the Faraba Permit will be undertaken on lines orientated east – west with holes inclined at 60 degrees to the east. Hole collars will be spaced at 30m horizontally and holes will be drilled to a depth of 60m. No drilling has previously been undertaken on the Faraba Permit which lies approximately 10km northeast of the Kobada deposit (TSX-V: AGG, African Gold Group) which has an Inferred Resource of 1.1Moz of gold. The Faraba Permit lies on the same regional arsenic anomaly as Kobada.
The drilling is being conducted by Layne Drilling West Africa (formerly West African Drilling Services) and is expected to take around one month to complete.
Golden Rim Resources Ltd (ASX: GMR) is an exploration and mining company with a focus on copper and gold. The Company is active in West Africa, with gold resources and licences covering around 5,000km2in the highly prospective Birimian greenstone belts of Mali and Burkina Faso. With experienced management and extensive local teams in the Company's permanent offices in Mali and Burkina Faso, Golden Rim is able to move quickly and efficiently in order to maximise potential opportunities.
Golden Rim is pursuing an active program of drilling in Mali and Burkina Faso and is poised to deliver significant value and growth to shareholders.