Phoslock Announces Major Project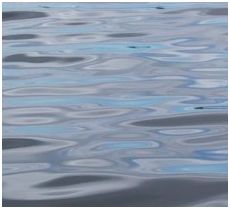 Phoslock Water Solutions (ASX:PHK) is announcing a major UK project with The Royal Parks, treating three of the country's most well-known water bodies. Importantly, this includes The Serpentine Lake, one of London's famous landmarks and a popular venue for millions of visitors each year for swimming, rowing and recreational boating. The Serpentine is also used as a venue for a number of high profile sporting events.
The project is nearing completion with The Serpentine Lake in Hyde Park , along with the Long Water and Round Pond in adjacent Kensington Gardens being treated with Phoslock.
Phoslock's Managing Director Mr Robert Schuitema said: "This UK project is a landmark application and adds to the ever increasing number of Phoslock applications around the world".
"This application continues the strong sales growth following Phoslock's recent US and Canadian drinking water certification – the gold standard for products used in drinking water." Phoslock's Chairman, Mr Laurence Freedman said: "Since becoming Chairman, my key focus has been on the rapid commercialisation of Phoslock globally. This application is a major step towards achieving that objective. Phoslock should experience unparalleled exposure to both potential customers and investors."
The Serpentine receives phosphorus inputs from many sources. This can cause blue green algal blooms during summer months.  Phoslock reduces phosphorus – the key nutrient required by algae – in lakes and lake sediments. Phoslock locks up phosphorus in a clay structure and makes it unavailable for future use. With less nutrients, the amount of phosphorus and algae in the water body is substantially reduced.
In addition to Phoslock, The Royal Parks is undertaking other measures to improve the long-term water quality and ecology of the lake including sourcing water from additional boreholes and installing reed beds. Hyde Park is located in the heart of London in the vicinity of Buckingham Palace, Mayfair and Park Lane. The other water bodies that were treated with Phoslock, the Long Water and Round Pond, are located in Kensington Gardens, on the western side
of Hyde Park. The lakes have a combined surface area of around 20 hectares.