RFG To Acquire Pizza Capers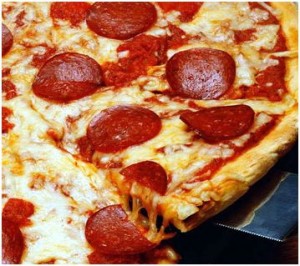 Leading Australian retail food brand manager and franchisor, Retail Food Group Limited (RFG or the Company), announced that it had entered into a conditional Share Sale & Purchase Agreement, subject to the usual and customary terms, to acquire the Pizza Capers Gourmet Kitchen franchise system (Pizza Capers).
The Pizza Capers system specialises in the sale of gourmet pizza and related products made using fresh restaurant quality and wholesome ingredients. Established by founders Anthony Russo and Scott Geiszler in the Brisbane suburb of
Kenmore in 1996, the Pizza Capers system achieved a population of 12 outlets before embarking on a franchising program in 2005.
That program has witnessed consistent new store growth, with the Pizza Capers system now represented by 110 outlets predominantly based in South East Queensland (77) as well as regional Queensland (16), Victoria (7), NSW (3), ACT (2), South Australia (3), Tasmania (1) and Singapore (1).
Whilst presently Queensland centric with approximately 85% of outlets situated in that State, Pizza Capers has demonstrated its potential for significant penetration amongst regions outside of Queensland and represents a tremendous opportunity to bolster organic growth amongst RFG's existing systems. A further twenty (20) Pizza Capers outlets are programmed for commissioning during the balance of CY12.
Importantly, the acquisition also positions RFG, for the first time, within the traditional Australian QSR segment and is consistent with the Company's strategy of multiple retail food franchise system ownership embodied in RFG's mantra of "strength in brands". RFG CEO Tony Alford said, "the transaction represents the culmination of an 18 month engagement during which each party has become well acquainted with the others' business and operational philosophy".
"During this period it has become clear to RFG that Pizza Capers has distinguished itself within a highly competitive QSR segment and represents a brand that will both complement and enhance those franchise systems already under RFG stewardship". "Pleasingly, the Vendors have also come to appreciate that RFG has the expertise to foster sustainable network growth outside of Pizza Capers' traditional Queensland base whilst also providing the infrastructure necessary to service and support franchisees during challenging economic times", Mr Alford said.
Pizza Capers co-founders Anthony Russo and Scott Geiszler will remain with the business post settlement. Mr Russo said, "we are excited by the opportunities that will be created for the system and its franchisees when incorporated within the infrastructure and sophistication that RFG offers and are committed to ensuring the system continues to flourish under RFG's ownership".
"I am extremely excited by the opportunities this transaction brings to Pizza Capers, particularly to our franchisees, existing and future. The systems, processes and support structures to be brought to the business by RFG will supercharge our growth and operations. We are looking forward to working with RFG and continuing the Pizza Capers success story"