TSI Gets Bank Deal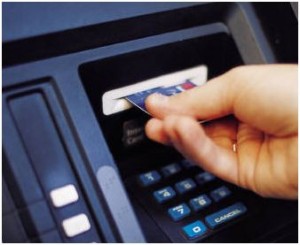 The Directors of Transaction Solutions International Ltd ("TSI") have announced that TSI India has signed a second, 7 year agreement with a 5 year option with HDFC Bank, one of India's top 5 largest banks. HDFC bank has a presence in over 700 Indian cities, has in excess of 1500 bank branches and over 16 million debit cards on issue. This agreement will further add to the portfolio of 800 Bank ATMs deployed by TSI, across multiple banks.
Due to a timely and successful phase 1 rollout program, HDFC Bank has again appointed TSI to deploy, manage and operate a minimum of 110 bank branded ATM sites, which can house 2 ATMs in each location. All ATMs deployed under the agreement will be owned or can be leased by TSI. Due to the volume of transactions that HDFC receives at many of its ATM locations, the bank typically deploys 2 ATMs per site. In TSI's phase 1 rollout, TSI has already installed a second ATM in 29 siteswith another 6 sites housing 3 ATMs.
HDFC Bank is one of the fastest growing banks in India. Due to high customer acquisition, it is expected ATM network growth for the bank will continue to grow quickly, with TSI continuing to participate in HDFC's growth in the future.
Founded in 2005, TSI's business is a rapidly growing bank ATM deployment and e-transaction financial services business based in India. Operational in India since 2006 the Company now has in excess of 700 ATMs fully operational and further contracts for up to another 200 ATMs to be installed.
The Company's business model is to build recurring revenue through the deployment of ATMs on behalf of major banks in India. In addition TSI has contracts to service the financial payments sector through automation of bill payment processes, in a market that is migrating from paper based to electronic transactions.
TSI owns, manages and operates its financial hardware and systems, in return for a fee per transaction. This recurring revenue model assists TSI in producing a business model that is highly scalable. TSI has agreements with a large number of national companies including major banks, utilities and corporates. It is these corporations (not consumers) who form TSI's customer base, and from who TSI receives its revenues.