LCT Completes Pre-Clinical Studies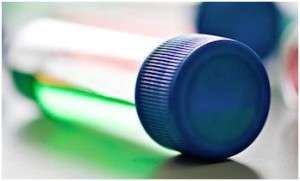 Sydney, Australia and Auckland, New Zealand – Living Cell Technologies Limited (ASX: LCT; OTCQX: LVCLY) announced the successful completion of pre-clinical studies for NTCELL, a potential innovative treatment for Parkinson's disease. Based on the promising results, the company is compiling an application to New Zealand's medicines safety authority, Medsafe, to start Phase I clinical trials in Parkinson's patients. Pending regulatory authorisation, Living Cell Technologies expects to begin these trials by the end of Q1 2013.
In the controlled trial a Parkinson's-like condition was produced in non-human primates using drugs which selectively deplete dopamine producing neurons in the brain. Reduction of dopamine levels in the brain is a hallmark of Parkinson's disease in humans. The nonhuman primates developed movement disorders and neurological deficits similar to Parkinson's patients. NTCELL was then implanted into the affected brain areas and within two weeks, improvements in both motor abnormalities and neurological function were observed in the NTCELL treated subjects compared to controls.
These improvements increased and persisted for at least six months beyond the NTCELL implant, the end-point of the study. Microscopic analysis of both treated and untreated brain regions clearly showed an increase in the number of dopamine producing neurons in the NTCELL treated subjects compared to controls. In addition, there was no cellular or pathological evidence of inflammation or other adverse event.
These results are consistent with all Living Cell Technologies' prior pre-clinical NTCELL studies in other small animal models of Parkinson's."Concluding our pre-clinical studies is an important step in developing our next therapeutic product beyond DIABECELL®" says Dr Andrea Grant, CEO, Living Cell Technologies. "These results show an astonishing recovery of the affected part of the brain, demonstrating NTCELL's promising efficacy in the treatment of late stage Parkinson's disease. If these results translate into human studies, then a major new treatment would result."LCT's approach is unique from others which have attempted cell transplant treatments for Parkinson's. Rather than transplanting adult neurons or embryonic stem cells, LCT is usinga naturally occurring support cell to induce appropriate regeneration from the neuronsalready present in the subjects' brains.
"It seems we are prompting the brain's own biology to heal itself," said Professor Bob Elliott, Medical Director, Living Cell Technology. "By also enclosing these cells in our proprietary encapsulation technology IMMUPEL™, we protect against adverse immune reaction and ensure the cells continue to survive in the treated area and continue to deliver their beneficial effect."